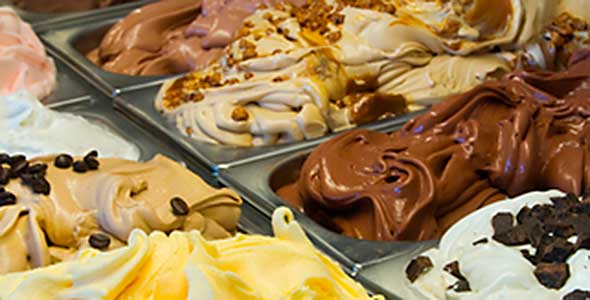 Financial Information
The cost of opening a Papalani Gelato® shop, like the cost of opening anything, can vary dramatically depending on the timing and location you choose. In Hawaii as an example, costs tend to be higher than in locations on the mainland. Commercial rents vary significantly, local health and planning department requirements can also impact your build out costs as well as accessibility to common resources such as tables and restrooms. These among others can increase build out costs.
Franchise Fee
$27,500
$30,000
Leasehold, Fixtures, and Improvements
$39,500
$217,000
Equipment, Fixtures, and Supplies
$56,600
$152,600
Grand Opening Advertising
$3,000
$10,000
Operating Capital for 3 Months
$5,000
$20,000
Computer, POS, Security
$7,500
$14,500
Travel and Expense While Training
$5,000
$10,000
Other (Rent Deposits, Insurance, etc.)
$8,375
$25,350
*IMPORTANT: The information above has been taken from our Franchise Disclosure Document and all references to such financial data should be referenced therein along with the complete notes and assumptions provided. The success of your franchise will depend largely upon your individual abilities and your market. And the financial results of your franchise are likely to differ, perhaps marginally, from the results summarized in this item. You should not use this information as an indication of how well your franchise will do. A number of factors will affect the success of your franchise. These factors include, but are not limited to; the current market conditions, the type of market in your franchise area, the location of your franchise, the competition and your ability to operate the franchise.