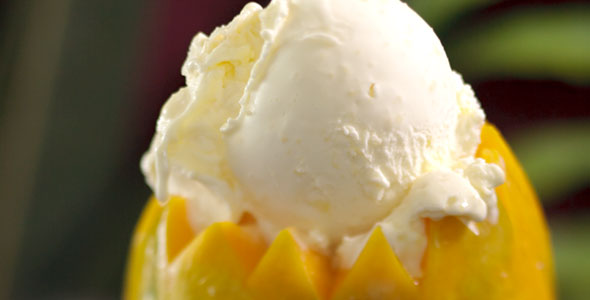 Frequently Asked Questions
Where can I open a Papalani Gelato® Franchise?
Our multiple store option is a smart investment option for those looking to maximize the cash flow and Return on Investment
We have begun marketing our franchise concept on the US mainland and various international locations. Our single store concept is strong and a good choice for those looking to start their own fun and rewarding business. Our multiple store option is a smart investment option for those looking to maximize the cash flow and Return on Investment. We are actively seeking people with entrepreneurial spirit and passion for food and customer service. Our product is one of the highest rated products anywhere (see Yelp, Urbanspoon, Google Places, and or TripAdvisor ratings) and we can show you how to produce a product of the same quality over and over again.
We are granting franchises in the following states: Alabama, Arizona, California, Colorado, Florida, Georgia, Hawaii, Louisiana, Minnesota, Mississippi, Ohio, Nevada, New jersey, New Mexico, North Carolina, South Carolina, Tennessee, Texas, Utah, and Washington.
What will my return on investment be?
Profitability will vary considerably depending on: sales, location, traffic and operating costs, financing terms, your ability to manage and control your business, among other factors.
What are the royalty and advertising fees?
Our franchise fee is $27,500 to $30,000 depending on the type of Papalani Gelato® store you plan to open—our continuing royalty fee is 5% of gross sales, our promotional fund fee is 2% of gross sales that you remit to Papalani Gelato®.
What is the next step?
Complete our short form of interest and download our brochure. We will contact you to discuss your interest. This is not an application. Should you qualify, we will request additional information. This form is to be completed by each proposed partner. Please be sure to complete all steps. All fields are required.
*IMPORTANT: The information above has been taken from our Franchise Disclosure Document and all references to such financial data should be referenced therein along with the complete notes and assumptions provided. The success of your franchise will depend largely upon your individual abilities and your market. And the financial results of your franchise are likely to differ, perhaps marginally, from the results summarized in this item. You should not use this information as an indication of how well your franchise will do. A number of factors will affect the success of your franchise. These factors include, but are not limited to; the current market conditions, the type of market in your franchise area, the location of your franchise, the competition and your ability to operate the franchise.