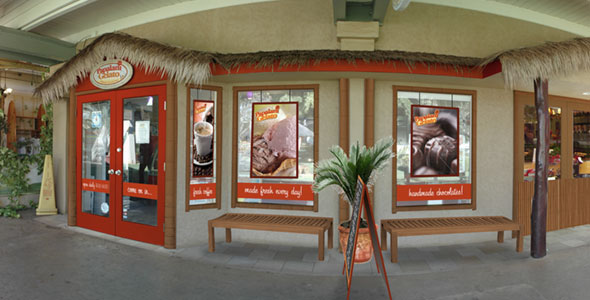 Places on Kauai that offer Papalani Gelato®
Our main location is in Koloa in the Poipu Shopping Village, at our shop, where we have the most flavor options and where we manufacture our hand-made Gelato for other businesses on Kauai.
Select Papalani Gelato® products and flavors are available at the following locations:
Gelato by the Scoop
Island Country Market, Kapa'a in Coconut Market Place where we have our own featured Papalani Gelato case
Papalani Gelato in Koloa in the Poipu Village Shopping Centre – our production site as well!
Skinny Mike's Ice Cream and Shave Ice, Lihue is now serving several of our Dairy-Free Sorbetto flavors
Restaurants & Cafés
JO2, Kapa'a chosen by Chef Jean-Marie Josselin, one of the top, most gifted and well-renowned chefs!
Red Salt at the Koa Kea Hotel, Poipu, chosen by Chef Noelani Planas, proclaimed as one of the "5 Chefs To Watch in Hawaii" by Modern Luxury
Japanese Grandma's Cafe, Hanapepe
1 Hotel Hanalei Bay, Princeville
Accommodations
Parrish Collection Kauai special welcome amenity (Pint of Papalani Gelato's Special Parrish Flavor) in all Elite Vacation Rentals at both the Princeville & Poipu locations
Papalani Gelato is Recommended in The Ultimate Kauai Guidebook: Kauai Revealed!