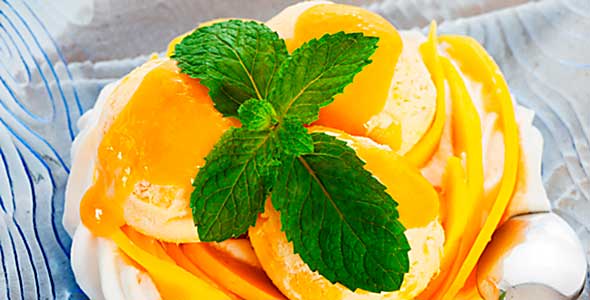 Papalani™ News & Reviews
It's pretty rare when a new customer doesn't LOVE Papalani Gelato® at first taste. Many of our fans are kind enough to write about us in print, on-line, and on social review sites. Explore some excerpts and links to articles about us by food writers, food bloggers, travel writers and more.
Got a Review to Add?
Find us on Facebook, Yelp!, TripAdvisor and UrbanSpoon and let your voice be heard—your friends will thank you!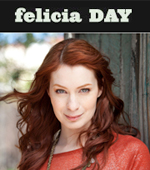 Felicia Day – by Felicia Day
Actress and screenplay writer, Felicia Day writes, "And my Achilles Heel was definitely Papalani Gelato®. Oh boy you guys, this stuff is AMAZING! Waffle Cone + Papalani™ Sorbetto (Guava, Blood Orange and Lilikoi mixed) + Pineapple Sorbetto = JOY JOY!" Felicia can be found on Twitter @FeliciaDay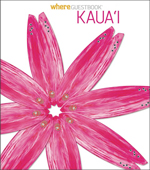 Travellious – by Austin Hill
Travel Writers, Kelly Goodman and Austin Hill discovered Papalani Gelato® when visiting Kauai in March of 2011. They ordered several flavors and took a pint back to their hotel for breakfast. Austin wrote "It's not just good gelato for Hawaii, it's just plain good." They delighted in our locally inspired and creative flavors. Find them on Twitter at @travellious @kag2u @aghman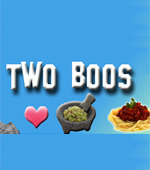 Two Boos Who Eat – by Andy and Amanda
On their second visit to Kauai in July 2010, travel writers, Andy and Amanda, enjoyed their Papalani Gelato® experience. Andy writes, "POG gelato, which is Passion, Orange, Guava. Amazingly tasty and refreshing, as you can tell by looking at [the photo of] Amanda." Amanda and Andy are on Twitter @twobooswhoeat.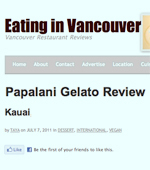 Eating in Vancouver – by Tonya and Gary
After lunch, Tonya and Gary stopped in to taste Papalani Gelato's™ "creamy offerings." They wrote, "Papalani Gelato® offers Kauai Made gourmet gelato, Italian ice cream, sorbetto, sorbet, as well as cakes and pies in a variety of flavors. We enjoyed their local Kauai flavors like kulolo and macadamia." Tonya and Gary are on Twitter @EatinginVan.

Kids Play Guide – by Jill Seman
Papalani Gelato® is one of only 3 recommended "Cool Treats" and the only gelato or ice cream establishment recommended in Hawaii for kid-friendly cool treat establishments. This article selects from Mom Mapper contributions by mom and dad bloggers to MomMaps and the Kids Play Guide. Jill Seman owns New Media Parents/Kids Play Guide which is on Twitter @KidsPlayGuide. MomMaps is an iPhone app that helps you find kid-friendly spots while on the go.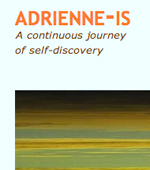 Adrienne Is – by Adrienne Abiodun
Going in to cure her sweet tooth, photographer and book author, Adrienne Abiodun wonders if Papalani Gelato® is the answer. "Yes, Absolutely YES. What I enjoyed most about Papalani Gelato® was the selection, I went right in for the Lilikoi (passion fruit) and wasn't disappointed."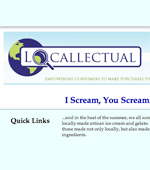 Locallectual – Newsletter Supporting Products with Local Ingredients
Locallectual writes, "Papalani Gelato® uses fresh, local ingredients to create frozen delights. You'll find traditional flavors as well as those dedicated to showcasing the local tropical flavors. Banana Coconut with Macadamia Nuts, anyone?" Locallectual can be found on Twitter @Locallectual and website locallectual.com.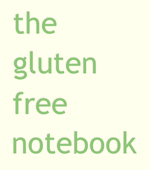 Gluten Free Notebook – by Shelley and Suman Celiac
They were concerned before their trip to Hawaii, but Shelley and Suman realized that they didn't need to be concerned about finding gluten-free food on Kauai. They write about Papalani Gelato®, "This was by far my favorite place on Kauai. If you ever go you MUST visit this place. They make the best ice cream on the island, and they offer gluten-free ice cream and sherbet as well." Shelley and Suman are on Twitter @gfnotebook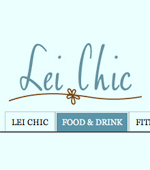 Lei Chic
In their review of gelato options in Hawaii, the editors at Lei Chic noted that Papalani Gelato® owners are passionate about sustainability and wrote, "Nearly all of the ingredients used in their heavenly treats, which are made from scratch, are natural, organic, and sourced fresh from local vendors. Favorites include the Palolo Haupia, POG, and the decadent Hawaiian Punch."  Lei Chic prefers gelato to ice cream saying, "The Italian ice cream is smoother than its American cousin, served warmer (no ice cream migraines) and because it has less fat to coat your taste buds, the flavors come through much cleaner." Lei Chic is on Twitter @Lei_Chic.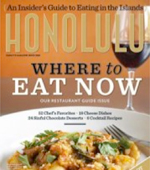 Honolulu Magazine Restaurant Guide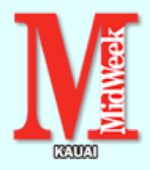 Midweek Kauai Newspaper
Midweek Kauai Newspaper interviewed the owners of Papalani Gelato about their business for a brief overview of their history in business, focus on local ingredients, and love for Kauai.  "We've made sorbet and gelato flavors out of maybe as many as 15 to 20 different fruits on the island, anything from jack-fruit and star fruit, to mango and lilikoi."
The Garden Island Newspaper
The Garden Island Newspaper looked at the launch of Papalani's™ franchise concept noting the connection to the islands the owners have, their desire to share with others the opportunity to live in Hawaii and own a fun business – for those looking for opportunities to make a business investment in the state.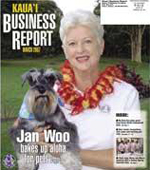 Kauai Business Report
Kauai Business Report notes that Papalani Gelato® "offers its customers a heaping serving of sustainable business practices with their frozen treats… [including] using 100 percent biodegradable gelato cups, drink containers, pint and quart containers, and cake containers."