Gelato Cakes, Pies, & Cupcakes
A Papalani Gelato® cake or pie can turn any get-together into a celebration to remember! Why a gelato cake or pie? Think about a frozen creamy treat made with your choice of crust, two delicious flavors of our award-winning gelato, which gives you almost 1000 different flavor combinations to choose from, and then you even pick your decoration options and even add things like a rich cream mousse topping.
---
Gelato Pies
Our gelato pies serve up to 8 (always depends on who is slicing your pie of course). We have pies with Oreo Cookie Crusts. Each pie comes with your chosen crust, one or two flavors. You can also pick from our various decorations and themes shown below.
If you are looking for a VEGAN or GLUTEN-FREE GELATO dessert, we can do Vegan or Gluten-Free Gelato Pies for you. You can pick 1 or 2 flavors and we top with a non-dairy topping.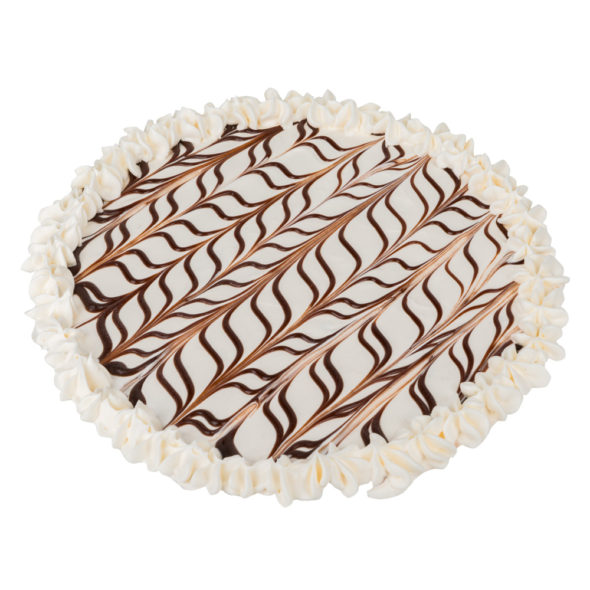 ---
Gelato Cakes
We have two sizes of gelato cakes. We have 7 inches which will serve up to 8 and 9 inch which serves up to 13-15 people. Of course, you can slice the cakes so there are more or fewer servings depending on the event and the crowd you are serving. All our cakes feature two different crust options, Oreo Cookie or White Cake. Then choose two of your favorite flavors of gelato, and decorations and themes to finish the cake from those shown below. Our basic cakes feature a non-dairy whipped topping along with your chosen themes.
Flowers and Butterflies
Groovy Birthday
Best Birthday Ever
Monkey Birthday
Happy Moments – 3 designs to choose from
Watercolors Birthday
Tye Dye Birthday
Party Started
Lamas – Pick Option
Game On!
NEW!! Unicorn
NEW!! Fairy Special Day
Birthday Wish Balloons
French Boutique Birthday
Our Cupcakes
We love cupcakes. We love them so much we had to make our own special versions of those wonderful sweet treats. Each cupcake has 3 layers. A layer of cake, gelato, and a special mousse topping. We can make almost any flavor you might enjoy. Our standards cupcakes are:
Triple Lilikoi – White Cake, Lilikoi Cheesecake Gelato, and a Lilikoi Mousse.
Papalani Pie – Chocolate Cake, Papalani Pie Gelato (a signature Espresso and Coconut blend), and an Espresso Mousse.
Kauai Crunch – White Cake, Kauai Crunch Gelato, and Caramel Mousse.