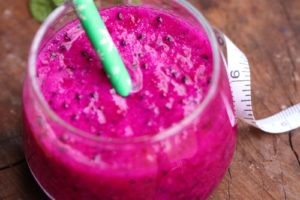 Italian Milk Shakes
Tell your taste buds to get their affairs in order because you're sending them to heaven. Our Papalani™ Breezes are an explosion of thick and rich gelato flavor accented with chocolate, caramel, macadamia nuts, whipped cream, and even cheesecake! It's bliss in a cup.
Of course, our Papalani™ Breezes can be made with our Gelato or our Dairy-Free Sorbetto —so fat-free, dairy-free, gluten-free, and nut-free options are available. A delicious treat with all of the bliss—and none of the guilt!
Create Your Own!
Gelato Breezes (Milk Shakes) – Pick one or two flavors of our Gelato and we will make your own custom milkshake flavor. Topped with whipped cream and chocolate and or caramel sauce.
Non-Dairy Smoothies – Pick one or two of our Dairy-Free Sorbettos, we add a bit of orange juice and sparkling water. Refreshing, fat-free, and gluten-free.
Or, Choose a Signature Drink…
Our specialty drinks range from fat-free, low-calorie Sorbetto drinks made without dairy to richer specialty Gelato drinks made from locally sourced ingredients.
Cheesecake Breeze – We always have available. We take our cheesecake Gelato, add a WHOLE SLICE of rich cheesecake and blend it together. Topped with whipped cream and chocolate fudge or caramel sauce. One of our most popular drinks.
Kona Coffee Breeze – We brew our 100% Kona Coffee using a cold brewing method. Cold brewing results in a very intense Kona Coffee flavor with no bitterness. Blended with our signature Papalani™ Pie Gelato, and milk. Refreshing with a nice intense coffee finish.
Oreo™ Cookie Breeze – Our Vanilla Bean Gelato mixed with crumbled Oreo™ cookies. For the kid in all of us!
Pumpkin Pie Breeze – Our Pumpkin Pie Gelato, available seasonally, each Fall, with a slice of locally made pumpkin pie. Full of spicy pumpkin flavor and a great alternative to a traditional favorite.
Purple Dragon – Locally grown pineapples or Thai bananas with dragon fruit blended for the Sorbetto and sparkling water. Dairy-Free, Vegan, Fat-Free, Tropical and Refreshing!
We offer close to 1,000 different Gelato Shake options and over 100 different Dairy-Free Smoothies!