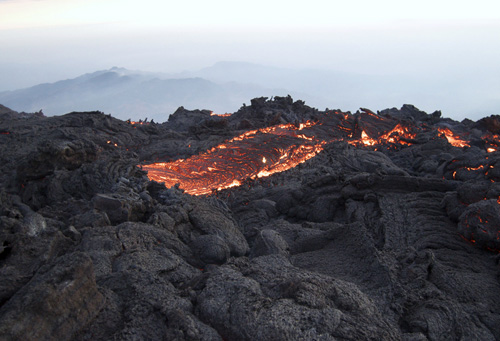 You may not think about Hot Chocolate and Hawaii in the same thought. After all, we live in a warm sunny climate in which very few days invoke the need to warm from the inside. Still, we grow chocolate in Hawaii, and we are the home of the fiery goddess, Madam Pele. We can not think of a better way to warm up and call upon the spirit of Madam Pele then to blend Hawaiian grown chocolate with the right mix of heat. Our tribute to the Fire Goddess! We also think espresso and chocolate go together like Hawaii and rainbows. We recommend Kona coffee but you can use any good dark espresso blend you prefer.
Madam Pele Hot Chocolate
8 Ounces of Hawaiian Dark Chocolate (minimum of 60% Cacao Mass) the higher the better.
Please do not use milk chocolate. The result will be completely different and will not have the chocolate flavor instensity our recipe creates.
3/4 cup water
2 shots of Kona Coffee Espresso (you can omit and just increase the added water to one cup)
3 cups whole milk
8 whole cloves
4 cinnamon sticks
Dash ground Hawaiian hot pepper (cayanne is ok as a sub)
1/2 cup granulated sugar
1/2 cup heavy cream
1 teaspoon vanilla extract
Spiced Whipped Cream
1/2 cup heavy cream
1 tablespoon confectioners' sugar
1/4 teaspoon vanilla extract
1 teaspoon Saigon Cinnamon
Pinch ground Hawaiian hot pepper
Make the hot chocolate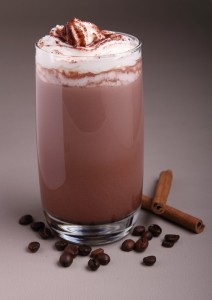 Place chocolate and water in microwave-safe bowl. Microwave on medium (50% power) 1 minute. Stir. Microwave 1 minute more or until chocolate softens. Stir until smooth. Let cool.
Combine milk, cloves, cinnamon sticks and Hawaiian pepper in saucepan. Warm milk mixture over medium heat until bubbles form around edge of pan.
Whisk chocolate mixture into milk. Add sugar and bring to boil. Reduce heat and simmer for 5 minutes. Strain mixture, reserving cinnamon sticks. Rinse cinnamon sticks, pat dry and set aside for garnish.
Return mixture to saucepan and stir in cream. Over low heat, heat to simmer. Stir in vanilla extract.
Make the spicy whipped cream
Combine all ingredients in bowl and whisk until stiff peaks form. Pour hot chocolate into four mugs. Serve immediately topped with Cayenne Whipped Cream and cinnamon stick.